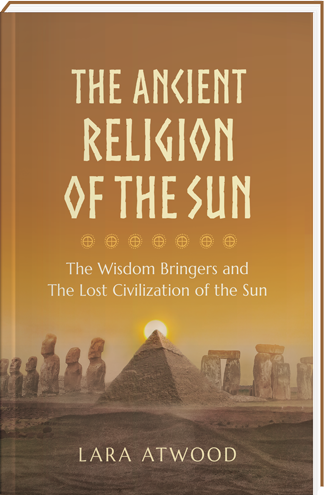 The Ancient Religion of the Sun
The Wisdom Bringers and The Lost Civilization of the Sun
By Lara Atwood
The ancient Religion of the Sun has been one of the most powerful influencers on human history. It gave rise to many of the world's most famous ancient sites and some of its most revered wisdom traditions. This book is for anyone wishing to learn about the history of the ancient Religion of the Sun.
Recommended Retail Price (RRP):
USD $13.95 ~ GBP £10.50 ~ EURO €11.95 ~ CAD $17.95 AUD $20.95
First Published October 2018.
The best website to purchase our printed books varies depending on your location. Generally, either Amazon or BookDepository.com are good options which ship worldwide.
We find that in general Amazon lists our books at our recommended retail price (when in stock and available) however they do often charge for shipping, whereas some online retailers charge more for the book but have free shipping. We recommend checking multiple sites to find the best option for you. We do not receive any extra profits from retailers or resellers that sell our books for more than our recommended retail price.
While our print books are available for purchase, none of our authors make any money from the sale of the printed books. Our authors have always provided their work freely. Any money Mystical Life Publications receives from book sales is put towards book production and publishing expenses.
Information about our unavailable and out of print books can be found here.
Featured Websites & Videos