We're a not-for-profit organization solely dedicated to publishing books, free websites, and videos about the ancient religion of the sun. We accept and appreciate donations as we choose to provide all our work as close to cost as possible, so it can be easily afforded by anyone. We really care about what we do, and wish for as many people as possible interested in the ancient religion of the sun to be able to benefit from it.
Our authors do not receive royalties from their printed books because they believe that spirituality is not something you can price tag, and that it should be passed onto others as freely as it's received. They work in the time-honored ancient way of running on what people give voluntarily in donations alone. In line with this principle, they used to give all of their books for free as eBooks – over a four year period they were downloaded more than 140,000 times. However these were withdrawn to prevent and protect them from being plagiarised, and the books are now available in printed format. They continue not to receive any payments, including any profits from the sale of their books, which helps keep their price as close to the cost of production as possible. You can find out more about why they provide their work for free here.
If you would like to help us fund our ongoing operating expenses, our monthly baseline costs are $3,640. This amount per month covers our publishing expenses and a part-time wage.
If you would like to help meet our expenses, you can make a donation with a bank cheque, money order, or by using the PayPal button below:
One-off donation
You can select an amount of your choosing via the Donate button below.
Data submitted via the PayPal donation form is collected and processed on the basis of legitimate interests, specifically the ability to receive donations from the public that support the ongoing operations of this website, our publishing activities, and our organization. Please view our privacy policy for more information.
Regular monthly donations
You can donate a regular ongoing amount by setting up a monthly donation plan with PayPal. PayPal will automatically donate the amount you choose, once every month. If you would like to cancel your monthly payments, you can do so at any time simply by logging into your PayPal account. See the drop down selector below to choose a preset monthly subscription amount. Once you have chosen an amount, then just hit the subscribe button to complete the process with PayPal.
Data submitted via the PayPal donation form is collected and processed on the basis of legitimate interests, specifically the ability to receive donations from the public that support the ongoing operations of this website, our publishing activities, and our organization. Please view our privacy policy for more information.
Thank You!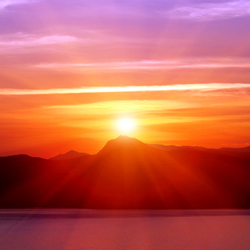 A huge thank you to everyone who has donated towards our running costs and projects over the years – your support has been amazing.
More about donating to Mystical Life Publications
Mystical Life Publications Ltd is a not-for-profit organisation, and all donations go towards fulfilling our mission. Our operations and all donations that are made to our organisation are subject to the laws of Western Australia. For any questions or issues related to donating, please contact us.
Bank cheque or money order
To donate via bank cheque/check or money order, please make it payable in Australian dollars to 'Mystical Life Publications Ltd' and mail it to:
Mystical Life Publications Ltd
Suite 27, 50 St Georges Tce
Perth, WA 6000
Australia
Please note this mailing address is always kept up to date.
If you would like to make a direct donation using online banking please feel free to contact us for more information.