It's hard to believe, but we've now marked 6 months in the Mystical Life Publications office! Time has really flown by! So at this milestone, our 6-month anniversary, I've been looking back on where we've come from, and where we're going, and wanted to share this.
It was back around May 2014 when we decided upon the plan to get an office, and starting scouring suitable locations around the Perth and Fremantle area, visiting dozens of properties and comparing notes. We were finding some lovely places, but either it was just too expensive, or isolated, or did not have the right feel to it. There was a little arcade in Fremantle that had always stood out for its unique character and embracing of mystical and alternative themes, and so I suggested we check it out.

Suffice to say, everyone was charmed by 'the Piazza' and we soon realised that compared to other places we'd seen, we felt like we had found a 'home' for our office and bookshop. Fortunately, there were vacancies in the arcade – we wasted no time getting down to business.
By June we were well into the negotiations to lease a cosy little spot in the Piazza, tucked behind a ramp and shaped like a triangle, with the highest of all its many qualities being its affordability 🙂 We were moving through things as fast as we could, hoping to get in there by the end of June, but the process took longer than expected. Finally by 8 August, we had officially 'moved in' and had the keys in our hands. What a relief!

But that was just the beginning… Now we had to fit-out the place – transform bare walls and concrete floors into the kind of place that physically reflects what we're about. Anticipating the work involved – painting, laying floors, installing cupboards, sourcing furniture, concreting, and other bits and pieces – we estimated it would take about one month maximum. But, nothing is as straightforward as it seems, as in the midst of our fit-out, we discovered and tackled encroaching dampness in the walls.
Three hard months later, on 8 November 2014, the office was finally ready to be used to work from!
Since then, the office has become an integral part of Mystical Life Publications and is the central powerhouse from which we work and organise the publications and all related tasks, from formatting and design, to website building and maintenance, to copyright protection, accounting, and all other things involved in running the organisation.


We've also developed a consistent routine of work, and being together working in person allows things to move forward at a faster pace. Along with an environment free of distractions and dedicated for bringing spiritual information to the world, we've become much more productive and efficient.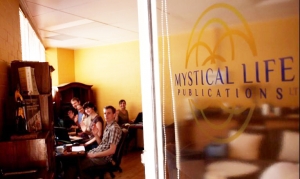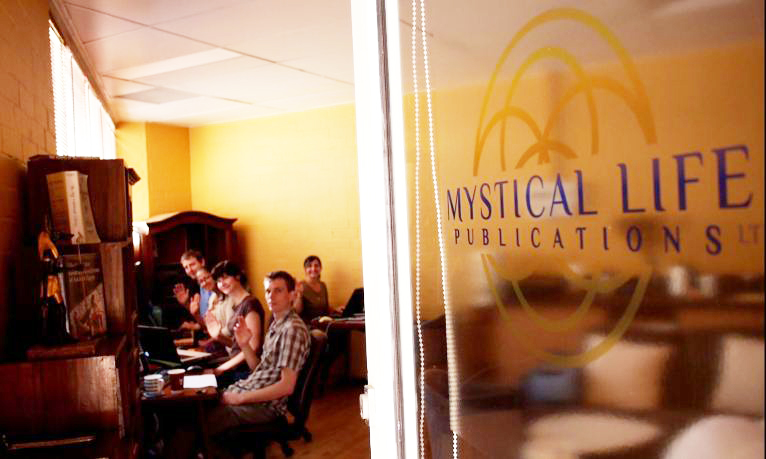 We have big plans for 2015, and though we may seem a bit quiet, we are actually working solidly behind the scenes to get things ready for some publications and projects which we hope will be launched in the latter half of the year.
Our author Belsebuub is working very hard to bring the complete teaching of the spiritual path in a way that has never been done before. Belsebuub is currently working on a new book that will go in depth on the process of spiritual transformation. The potential of this work has never been more apparent, and we are very excited about the possibilities of having the complete teachings of spiritual transformation clearly explained.

We really feel this information has the potential to change the world: to make sense of our life and the world, to comprehend the ancient mysteries of the past and the relics of long-lost civilisations, and to inspire and guide seekers of truth to gain amazing mystical experiences and profound knowledge. So, to help bring things to fruition, we are working hard in a methodical way to ensure everything moves forward together. Our office will undergo another transformation once all the printed books are available, as we will incorporate a bookshop as well, making the books available throughout the world both online and in print.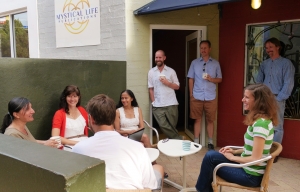 Throughout this whole time, we are so thankful for all the support we've received, as it has helped make possible all that has happened and continues to happen, and brought about new circumstances. We really appreciate all the care, goodwill, and help that has been given.
Wishing everyone much inspiration and spiritual strength, and I look forward to seeing what unfolds over the next 6 months!